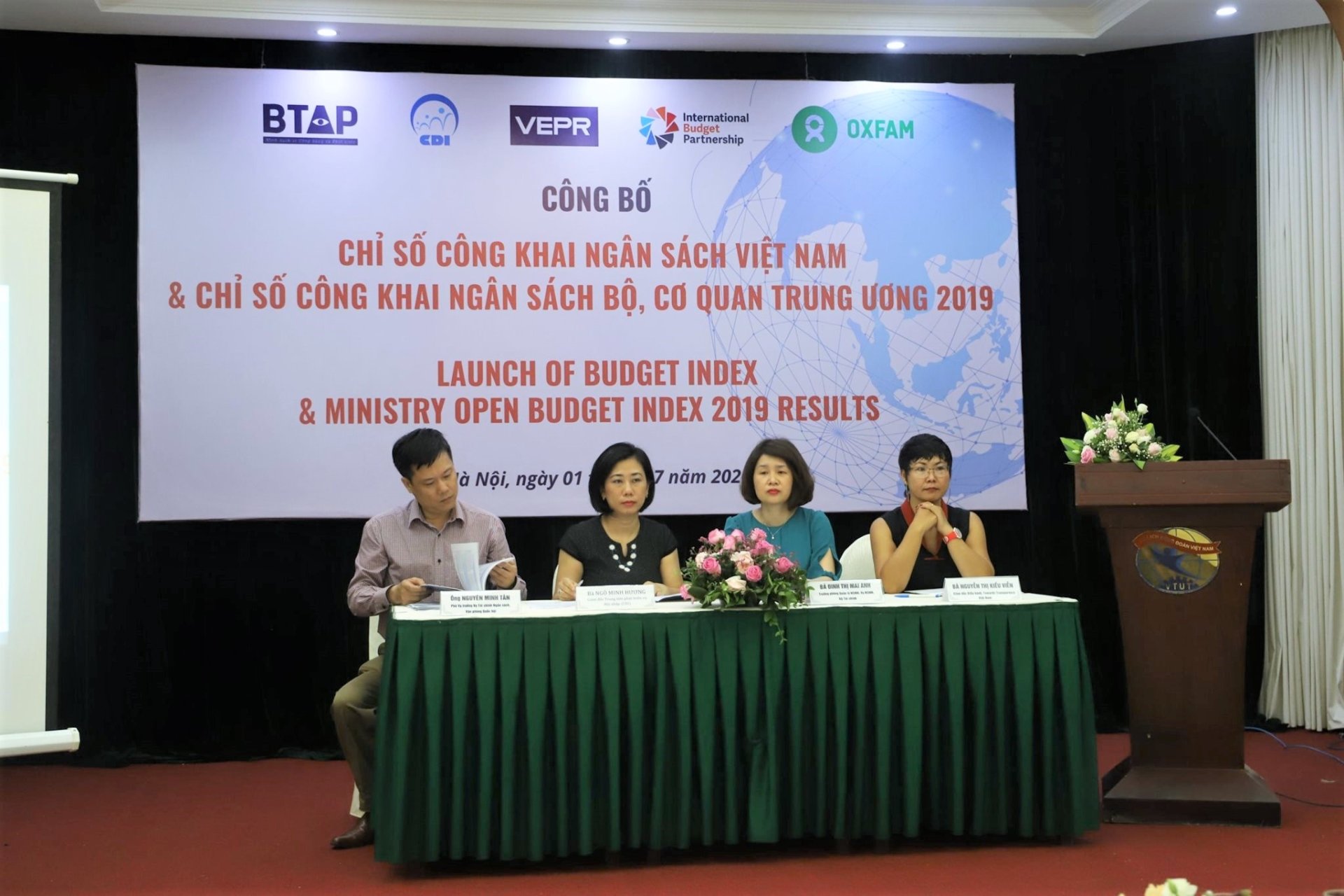 Vietnam's improvement in the 2019 Open Budget Survey (OBS) has helped it gain the maximum score for Fiscal Transparency – one of the core eligibility criteria of Open Government Partnership (OGP), which is globally the most prominent multilateral initiative to endorse open government by promoting information transparency, citizen engagement, and application of new technology.
According to OBS 2019, Vietnam's scores increased in all three pillars, i.e. transparency, public participation, and budget oversight. In particular, the significant improvement in budget transparency score has helped Vietnam rank 77 out of 117 countries and territories, up 14 places from 2017. Notably, Vietnam has published 7 out of the 8 key budget documents, of which the Executive's Budget Proposal and Audit Report have been timely published for the first time.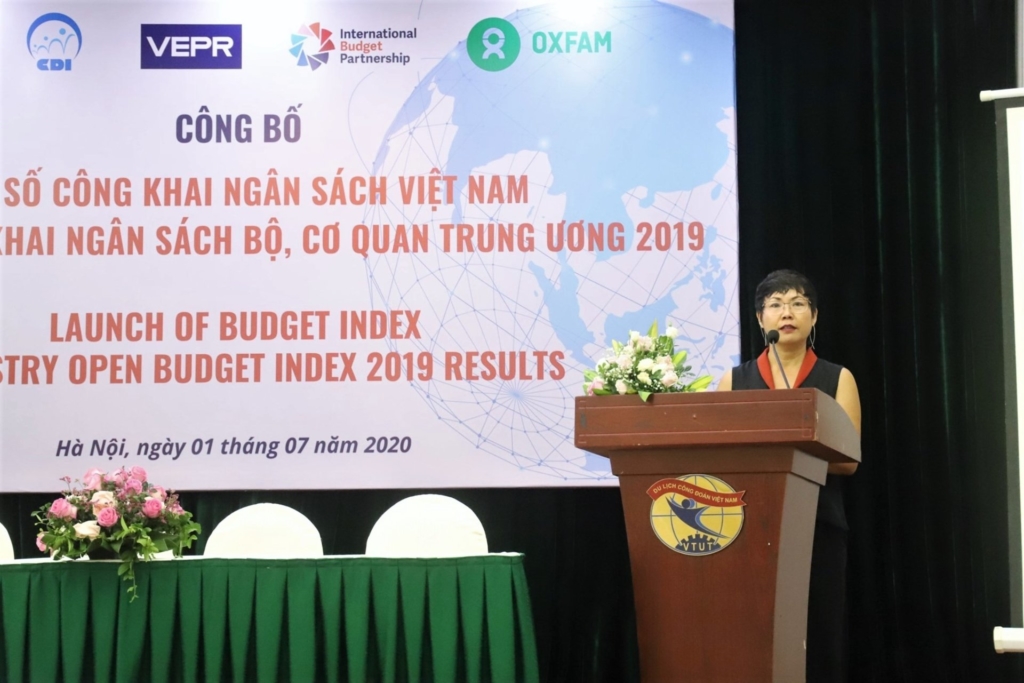 Given the timely publication of these two documents, Vietnam's OGP fiscal transparency score has increased from 0 to a maximum of 4. It means Vietnam has reached the minimum score (12/16) to join OGP. This result has been officially recognized and updated by the Secretariat of OGP in the monitoring database reflecting the "openness" level of countries around the world.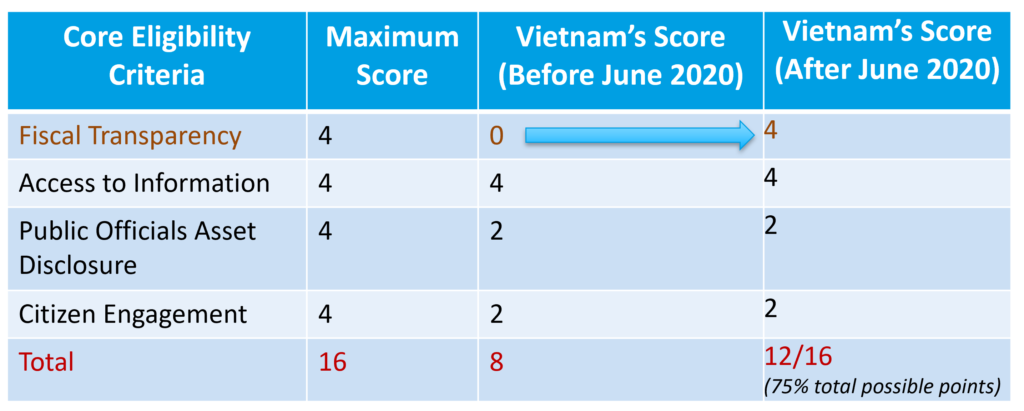 This is an important milestone for Vietnam in the process of adopting international standards of "open government", based on the principles of openness, transparency, integrity, citizen participation, and technological innovation. It also highlights the results of many efforts and reform measures implemented by the Government of Vietnam. TT and CDI believe that open government principles are important foundations for promoting good governance and preventing corruption.
We hope that in the coming time, the Government of Vietnam will continue the reform process to increase openness, transparency and people's participation in public governance, while researching and examining Vietnam's capability to join OGP. TT and CDI are willing to accompany the government and other stakeholders in this meaningful process.
The Open Government Partnership (OGP) is currently the most prominent international initiative to promote transparency, accountability, citizen empowerment, anti-corruption, and the role of information technology in order to improve public governance. Founded in 2011, currently, OGP has 79 member-states. To participate in OGP, governments must earn a minimum score across four Core Eligibility criteria of Fiscal Transparency, Public Officials Asset Disclosure, Access to Information, and Citizen Engagement as well as pass the Value Check Assessment to demonstrate their commitment to the values of open government.
The Open Budget Survey (OBS) is the world's only independent, comparative and fact-based research instrument that uses internationally accepted criteria to assess public access to central government budget information; including the proactiveness of the government in providing budget information and available budget information for public access; official opportunities for the public to engage during different cycles of the budget process; and the role of budget monitoring agencies such as legislatures and supreme audit institutions in the budget process. The 2019 OBS survey was conducted by the International Budget Partnership (IBP) in collaboration with independent social organizations in more than 100 countries around the world. In Vietnam, the Center for Development and Integration (CDI) is an IBP's partner that has conducted OBS surveys since 2012. For more information on the Open Budget Index 2019, please visit: https://bit.ly/OBI_2019_EN